Stylish graphics, thumping music, unique features and skillfull game play...
Game Center support now added at the
AppStore (v1.3)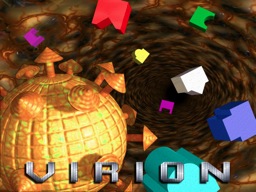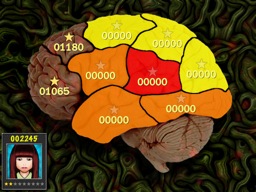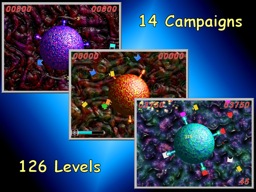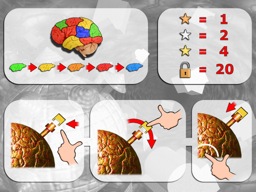 Virion is an adrenaline rush that will have your pulse racing. Original and addictive this app will keep you coming back for more!

Within moments you become immersed by its eye-catching backdrops, special effects and beating soundtrack. You are lead into a false sense of security as you quickly become accustomed to the controls. The slide across the screen is responsive as you feel the satisfaction of knocking out the first viral receptors, followed by a sense of achievement in receiving your end of level award.

That was easy!

Gradually the pace increases unnoticed. The feeling of tension creeps up on you as you fight off the virus piece by piece. The beating Virion quickens as time diminishes; your palms begin to sweat as your fingers move quicker.Suddenly the clock is ticking as you make a last mad dash to take it down ... so close!

With original and addictive game play you will come back to this title time and time again. Well-polished, visually enticing and over 120 progressive levels of difficulty give many hours of longevity to really enjoy.

Revel in challenging your friends on one device with unique multiplayer profiles or even try co-op and work together.

Are you really good enough to discover the secret of the final virus; will you even get close?!!


At the App Store for
iPad
and
iPhone/iTouch
, we're also on
Facebook
GameType :
Puzzle/ Arcade
Rated
: 4+


Platforms :
Apple iPad, iPhone (4,3GS,3G) and iTouch (2nd & 3rd Gen)